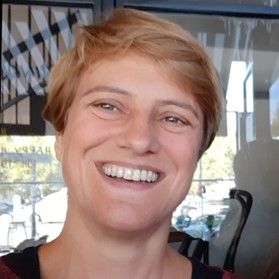 Severine Turgis
Energy and Estates Decarbonisation Manager
,
Central London Community Healthcare NHS Trust and West London NHS Trust
Séverine joined CLCH and West London NHS Trusts as their new Energy and Estates Decarbonisation Manager in July 2023, tasked with developing their estates transition plans, covering both decarbonisation and climate adaptation. Prior to this, Séverine spent 15 months as the Sustainability Manager for the North West London ICS where she oversaw the development of the ICS' first green plan for the North West London region.
Séverine previously worked for several years on energy and net zero policy at Energy UK where she launched the EV and heat decarbonisation workstreams and led the work on the Brexit negotiations for the energy industry.
Before that, she worked at EDF Energy on their nuclear power station in Kent in the Environmental Safety Group and in London as their Fleet Sustainability Analyst.