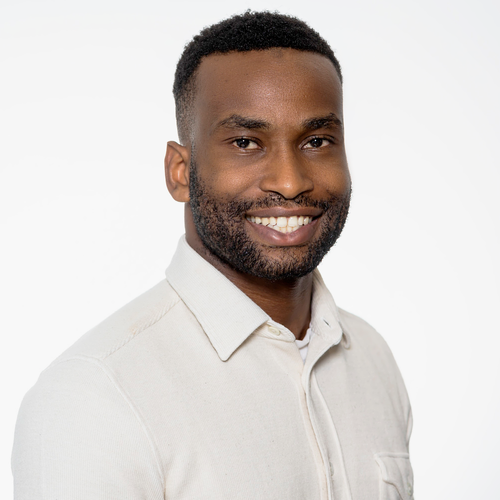 Muyiwa Oki
As an Architect at Mace Group focused on technology and innovation, Muyiwa Oki delivers off-site manufactured solutions for major estate public programmes as a technical assessment lead.
During his time at Grimshaw Architects, he was the founder and chair of the Multi-Ethnic Group and Allies network and drove global cultural change for colleagues. Muyiwa was an external speaker and mentor for aspiring architects for the POCinArchitecture, Scale Rule, Grimshaw Foundation programme, which all exist to encourage greater social mobility within the industry.
Throughout his career, Muyiwa has worked on large-scale infrastructure projects – such as HS2 Euston and the North London heat and power project – in collaboration with public estate department clients that have a strategic mission to revitalise neighbourhoods using design.
He presents at EDI Practice Clinics and speaks on RIBA panels, events, and radio programmes.
Muyiwa also contributes to the next generation of architects as an Ambassador for the Mayor of London: Design Future London challenge.
Nationally he was profiled in Portrait of Black Britain, a major public exhibition by Cephas Williams (Black British Network), which aims to be "the largest showcase ever of the contributions Black Brits make to society".
Muyiwa became President-elect of the RIBA on 1 September 2022 and takes up the presidency in September 2023 for a two-year term.