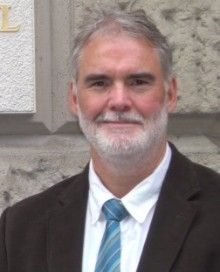 John Findlay
Director
,
Ground Source Heat Pumps Association
John has over 30 years international geosciences and engineering experience ranging from oil exploration to water resource management. He is a Chartered Engineer and formed Carbon Zero Consulting in 2007 to provide independent technical design input to GSHC schemes. His mix of engineering, geology and borehole expertise is well suited to the complex demands of the open and closed loop GSHC market.
John has worked on some of the UK's largest open and closed loop heating and cooling schemes as well as many high profile water supply projects. Both areas require sound knowledge of UK geology, hydrogeology, borehole techniques and the regulatory environment. John has provided input to develop GSHPA Standards, the BGS open loop screening tool, the CIBSE WSHP code of practice and the Environment Agency good practice guidelines.