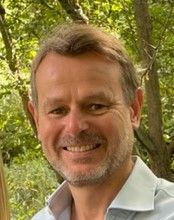 David Elliott
Commissioner
,
London Sustainable Development Corporation
David is Chief Executive Officer at The Future Forest Company, which brings to market high integrity UK-based carbon credits through woodland creation and peatland restoration. Prior to joining the company he was CEO at Trees for Cities for seven years. His career has spanned the commercial and not-for-profit sectors and taken him to most continents.
Alongside the day job, he is a Commissioner for the London Sustainable Development Commission, a Trustee for the African Conservation Foundation, the Shark Trust and the Amphibian and Reptile Conservation Trust, as well as an advisor for a number of clean tech start-ups.
He is also a Fellow of the Royal Geographical Society and the Royal Society for Arts, Manufactures and Commerce.
He holds Bachelor's degrees in Biological Sciences from Edinburgh University and in Politics & International Relations from the London School of Economics, and an MBA from Cambridge University.