NEOS Electric Radiator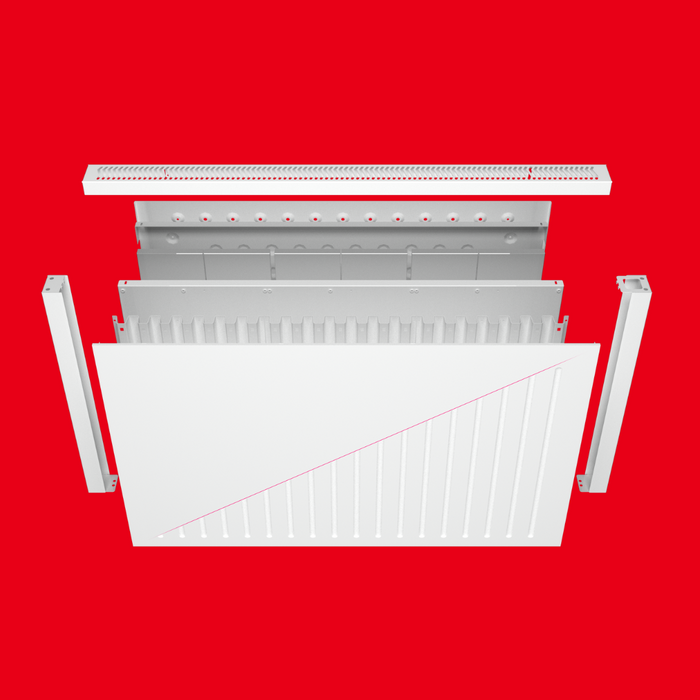 Here at Trust, we created the only Multi Award-Winning, Patented Electric Radiator that is Made in Britain, engineered to keep you warm without the high energy bills! The NEOS is a reliable heating system that will allow you to maintain the optimum temperature in every room, all year long, in the most efficient way possible.
- 100% recyclable
- Modular design - never have to pay for another unit ever again
- Soapstone (volcanic) core - lead to a 59.4% reduction in heating bills
- Made in Britain
-Lengthy 25-year guarantee
- Only 6.5cm in depth
The NEOS is a recyclable and sustainable product with a lengthy guarantee and modular design -supporting the circular economy and planetary health.
The NEOS range comes in 2 designs and 3 different ranges - standard, junior or vertical.
0.8kw
1kw
1.6kw
2kw
2.5kw
Additionally, the NEOS is slimmer than any other heater on the market, being only 6.5cm in depth, straying away from that bulky look!