Intelligent Data Adapter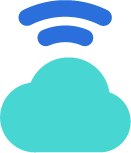 Utilising Procode's Intelligent Data Adapter, suppliers gain access to their own rich smart meter data, enabling them to offer better advice to customers on smart energy use and turbocharge their energy trading strategies.
Our Intelligent Data Adapter (DCC Adapter in the UK), is based on a reliable and robust cloud platform to offer high performance access to portfolios of both SMETS1 and SMETS2 meters, from the smallest to the very largest suppliers.
Sophisticated Business Orchestration Layer
Procode's sophisticated business orchestration layer insulates the supplier systems from the complexities of dealing with different models of smart meters and it initiates commonly used processes that require sending a complex sequence of specific service requests to the smart meter and replaces them with a
single orchestration.
Procode understands that each supplier is unique, and therefore offers the capability to send individual service requests when required and work with new suppliers to develop additional orchestrations when required.
Systems Integration
Our Intelligent Data Adapter, is based on a reliable and robust cloud platform and can be easily integrated with existing company systems through APIs. Procode has a wealth of experience in aiding suppliers in the transfer process when changing adapters, and can help smooth the path for an uncomplicated transition.
As well as an extensive portfolio of APIs, suppliers can utilise our intuitive Smart Management Portal for a full view of their portfolio, or to drill down into a specific meter.
Highly Available
With a specially designed high availability architecture, Procode's Intelligent Data Adapter provides unparalleled service uptime, working in an active-active configuration. Our fault tolerant architecture with load balancing, provides resilience within the adapter itself so it's always available and always running. If the DCC is not accessible the meter caching and the store and forward service allow us to provide continuity of service to our customers. With our meter caching the supplier can continue to raise requests as we cache the relevant data until the DCC comes online, at which point the store and forward mechanism identifies which messages still need to be sent and highlights them as a priority.