Gas Shipping Platform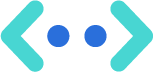 Procode's feature-rich Gas Shipping Platform is used by leading shippers in the market and automates previously resource-intensive tasks, including flow management. Intuitive dashboards make the business of understanding flows, demand forecasting and gas day balancing simpler, and can help small suppliers shipping for themselves reduce their costs as well as large shippers handle multiple suppliers.
What are the benefits?
Gas Shipping Platform is scalable, with the ability to handle a portfolio of any size, for both domestic and non-domestic supply, giving actionable insights for trading and operations teams and production managers.
Whether you need to handle multiple suppliers, faster switching or daily metered sites, Procode's Gas Shipping Platform is the smart solution.
Network access
Communicating the way you want
Procode's Gas Shipping Platform offers access to the UK Link network through a dedicated hosted information exchange connection, meaning you can act as a user agent, or connect through an existing IX service.
Intuitive dashboards
Data-driven strategy
Gas Shipping Platform's intuitive dashboard offers a simple but powerful snapshot of your volume position in the days and months ahead, directly alongside any additional clients' meter activity.
Use data-driven insights to back up the next trade or operational action within a portfolio.
Trading
Understand your position in real-time
Manage the open position between trades and demand and capture counterparty trades all in one place with Procode's Gas Shipping Platform.
View in-day, day ahead or any period up to a year ahead and gain insight into the mark-to-market valuation on your open position, using real-time data.
Trade risk management
Understand your exposure
Gas Shipping Platform's powerful trade risk management features helps you future-proof your shipping decisions. By assessing contract-specific information from suppliers, you can assess profitability and risk, based on supplier behaviour and mark-to-market valuation.
Demand forecasting
Smart trading
Intelligently manage your position with the help of Gas Shipping Platform's forecasting features with regular weather adjustments throughout the day, helping to minimise imbalance over your entire portfolio and get insight into short and long-term volumes by supplier.
Flow management
The power of automation
Gas Shipping Platform offers highly automated flow management to remove the hassle and cost involved in this traditionally error-prone process. Inspect any flow and manage exceptions for validation in this seamless integration.
Supplier invoicing
Track costs seamlessly
Take the pain out of cost-tracking and management with Procode's Gas Shipping Platform which enables you to manage all supplier invoice data and calculate and apportion charges and unidentified gas (UIG).
Meter insights
Monitor your portfolio
Manage your entire portfolio or drill down to an individual meter with Gas Shipping Platform. Procode's intuitive tools help you inspect meter and flow activity, detect anomalies in supply processes and ensure supplier messages succeed.
Supplier migration
Certainty in times of uncertainty
With the demise of certain leading shippers and uncertainty in the market, suppliers are looking for new options. Procode's Gas Shipping Platform lets you manage the transition of customers, letting you scale your business smoothly.
Regulation compliance
Doing things properly
Supporting you to achieve your obligations under the uniform network code (UNC). Procode's Gas Shipping Platform monitors your current compliance situation and informs suppliers of their obligations.