Energy Expert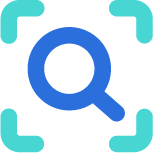 Reduce the costs of managing flow management queries and data with Procode Energy Expert.
Interacting with a complex energy industry is challenging. We are here to offer expert technology, knowledge and support to make it as easy as possible for you. Procode's Energy Expert provides a seamless and reliable link between you and the industry to make sure you meet your interaction obligations and translate responses effectively and simply.
Scalable, sophisticated and innovative; Energy Expert is highly automated, resulting in significantly reduced manual handling time.
System Integration
Integrating with Electralink's Data Transfer Network and Xoserve's Information Exchange (IX) Network, Procode's Energy Expert automates and orchestrates the dataflows, business processes and exception handling you are required to complete; reducing your cost to serve and allowing you to focus on other priorities.
3rd Party CRM Integration
Procode's Energy Expert is a highly scalable platform that simplifies integration with CRM and Billing systems through fully supported APIs.
User Experience
Procode's Energy Expert allows users to interrogate inbound and outbound dataflows at MPAN/MPRN level.
Storing the Industry data to allow a non-energy industry CRM system to be used.
Automated Functionality
Including: Registrations Terminations Supply Faults Meter Exchanges Validated Readings Withdrawals Objections Erroneous Transfers
Metering and Meter Agent Management Exception and Alert Management
End to End Solution
Procode's Energy Expert can link to our other existing software solutions such as Intelligent Data Adapter and Gas Shipping Platform to provide a complete end-to-end industry solution.