Thorlux Lighting – steeped in tradition, committed to progress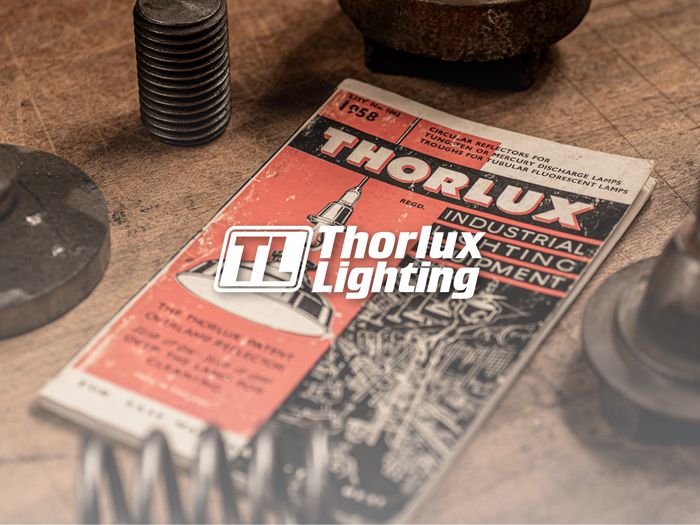 Thorlux Lighting will demonstrate the latest innovative luminaires and lighting control technology at EMEX 2023. However, the company's modern product range belies its rich history.
Thorlux Lighting has manufactured luminaires continuously since 1936, the year Frederick William Thorpe founded the company. Initially based in a small factory in Small Heath, Birmingham, Thorlux began by designing and manufacturing vitreous enamelled steel reflectors. In 1939 it moved to larger premises in nearby Hall Green. During the Second World War, the company span metal for the RAF. After the war, the company continued to prosper and moved to a purpose-built factory in the Kings Norton area in the early 1960s.
Following the passing of FW Thorpe in 1964, the company went public, although most shares remain with the Thorpe family to this day. Thorlux continued to grow, and in 1989 it moved to its current premises in Redditch, Worcestershire. The company invested in state-of-the-art machinery and modernised production methods. Hi-tech products became the key focus; Thorlux developed its first energy-saving products in the mid-1990s. In 2016 Thorlux launched SmartScan, its revolutionary wireless lighting management system, which won the Queen's Award for Enterprise in Innovation.
Today, Thorlux is one of Britain's largest lighting manufacturers and employs more than eight hundred people. It manufactures over 97% of its products in the UK. Thorlux has been independently assessed as being carbon neutral since 2012 and operates an ambitious carbon offsetting programme, planting trees in Monmouthshire to negate CO₂ generated by its manufacturing and selling activities. To date, Thorlux has planted 179,412 trees there.