23 Feb 2023
ACTIONZERO WIN BIG AT GREEN AWARDS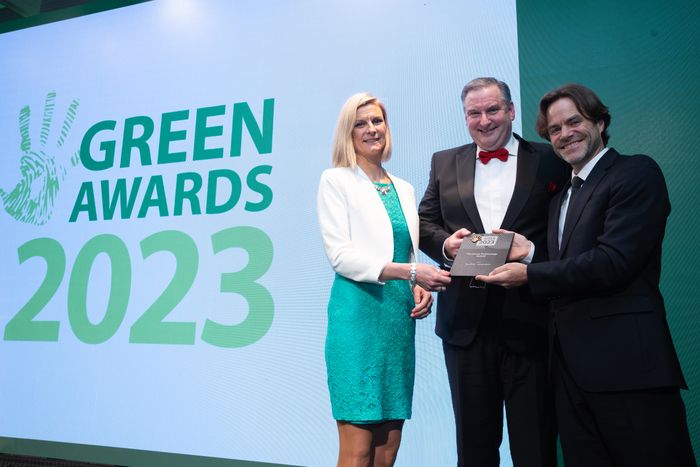 Munster climate-technology company ActionZero has scooped a major prize at this year's Green Awards. The Cork-headquartered company was named the winner of the Green Technology Award at a gala event in Dublin last night.
ActionZero received the award for its patented EscoPod high temperature and high efficiency heat pump technology. The system decarbonises heat and provides hot water and chilling without the need for fossil fuels. It is manufactured at ActionZero's research and development facility in Tralee, Co Kerry.
The Green Awards were launched in 2008 and recognise the extraordinary contribution and commitment that companies make towards growing a green future in Irish business. They are judged by an independent panel of experts drawn from state, academic and private sectors.
This year, more than 100 companies were shortlisted across 25 categories and were joined by industry leaders at the awards ceremony at the Clayton Burlington Hotel.
CEO of ActionZero, Denis Collins said, "This is a huge moment for the ActionZero team. We are immensely proud of the EscoPod – our high temperature heat pump technology and the positive results, both financial and environmental, that it is delivering every day for our industrial, healthcare, commercial and public sector clients. It is an honour to receive this accolade. It will spur us on as we continue our endeavours to help create a zero emissions world and establish Ireland as a global green energy hub."
ActionZero was established in 2021 following the merger of Energy Services and Straightline Energy Solutions.